Engagement process
We have a set engagement process to ensure that we understand exactly what your matter requires before we agree to act for you.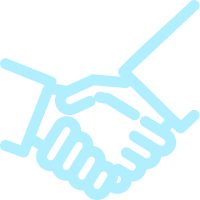 You find us or are referred to our firm

Most of our clients are referred to us by other lawyers or accountants. There is always an email or telephone introduction by the referrer to our firm. Professional referrals are our preferred means of introduction to new clients because these clients are qualified by trusted advisers before they contact our firm.

Initial discussion

After introduction we schedule a short telephone or video meeting (through Zoom or another platform) to discuss the potential client's needs and objectives. This virtual meeting is an important step to help the lawyer and client develop a view about whether an engagement is necessary and appropriate. Alternatively, we have a website form (Become a client) where potential clients that find us via the internet can submit an enquiry.

Documentation review

After the initial discussion, if both client and lawyer find that there is merit in an engagement, further documentation is provided to assist the lawyer scope the matter properly. The purpose of a documentation review is to ensure that the scope, anticipated disbursements and objectives of the engagement are clearly defined before the commencement of the engagement.

Our proposal

We put a fee proposal to our clients in writing for them to consider. The pricing that is offered is based on what is optimal to the client. Fixed pricing is preferred but where the scope of work cannot be clearly defined fee for service pricing is offered.

Engagement

Once our retainer is agreed upon, the legal work begins. The client is protected by our service guarantees and commitment to fulfilling the objectives of the retainer.
Engagement Process – explained
Firm Principal Ben Sewell takes you through an explanation of our engagement process