How we charge
We are committed to transparency. Read about our fee structure and pricing.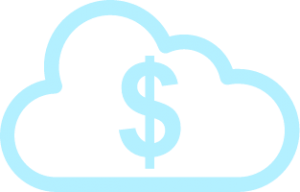 Pricing options:
We are committed to providing transparent and predictable pricing and aligning the interests of our firm with the strategy that is developed with the client. Our preferred option is fixed fees and our preferred service is an integrated offering that includes court representation, restructuring advice and debt recovery.
How We Charge – explained
Firm Principal Ben Sewell takes you through an explanation of how we price our services
Monthly fixed fees
This is our preferred pricing methodology because in our experience it creates a better outcome for the client.
After we have had an initial meeting and undertaken our own analysis regarding the scope of the matter we offer a fixed fee that is payable monthly.
This gives our clients comfort that their costs are predictable and that the service offering is guaranteed if the retainer lasts up to 12 months.
Fee for service
Many clients prefer hourly fees and for this type of model we have standard hourly charges. Our view is that the rate that we charge is excellent value for our clients and is 50% of top tier firm rates and 30% lower than mid-tier firm rates.
Commission
Through acting as a mercantile agent we offer commission fees for debt recovery claims. The price of the service is a percentage of the value recovered by clients. Value charging is the best means of ensuring that the interests of the consultant and client are aligned.
Our pricing for service offerings:
Work type
Scope (analyse, execute, represent)
Fees
Length of retainer
Business viability and asset protection review
Analyse
Fee for services and initial trust fund deposit
1 month
Restructuring advice
Execute
Fixed fees payable by month and monthly trust deposit
3 – 6 months
Insolvency litigation
Analyse
Fee for services and initial trust fund deposit
1 week
Insolvency litigation
Represent
Fixed fees payable by month and monthly trust deposit
OR
Fee for services and initial trust fund deposit
1 month – 1 year
High or portfolio debt recovery
Represent
Fee for services and commission added
1 month – 1 year
Commercial litigation or commercial advice
Analyse or represent
Fee for services
1 month – 1 year
Our key point of difference: Fixed fees for integrated offerings
Our integrated offering bundles together services for all or some of the above services for a fixed monthly fee. Unlike small practice accountants we do not want 100 clients because we recognize that in complex insolvency engagements attention to detail and focus are essential in obtaining a successful outcome. Our view is that directors and business owners are usually poorly served in insolvency engagements and do not receive high quality integrated advice.