Our Passion Began in 2006
Ben Sewell started practicing as a solo lawyer in 2006. When he first started his own firm called Sewell Lawyers, his main area of focus was debt recovery litigation. Over time, Ben's focus has shifted from bankrupting businesses to helping business owners and directors get out of crisis situations.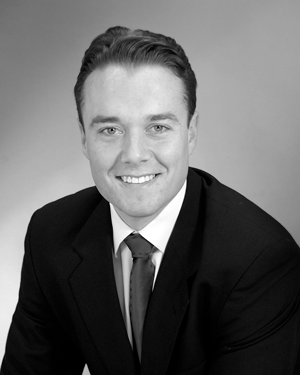 In 2010, John Kettle joined the firm, and the new name (Sewell & Kettle Lawyers) stuck, even after John moved on.
Sewell & Kettle is not your typical reactive insolvency law firm. We are passionate about helping our clients spot the signs of a spiral toward insolvency, develop a solution, and save their business. We fully understand the Corporations Act, and we work with our clients and their accountants to pull them out of their insolvency crisis.
In 2023 Ben Sewell became the first lawyer in Australia that was registered by ASIC as a Restructuring Practitioner. The firm, as both an accounting and law firm, could now take a multi-disciplinary approach to helping clients respond to a financial crisis.
Our Story – explained
Firm Principal Ben Sewell takes you through an explanation of where we come from and our strategic direction
When You Need the Big Guns
Sewell & Kettle Lawyers is focused on delivering insolvency analysis, court advocacy, negotiation and informal restructuring. If a business finds itself in trouble, there are few law firms in Sydney or Melbourne that have the depth of expertise and experience that Sewell & Kettle does to effectively assist in a turnaround scenario.
With more than 17 years' experience, Sewell & Kettle have built a reputation as insolvency crisis managers. Most lawyers that claim to have insolvency skills are reactive plodders who are more likely to say "told you so" than help solve any problems. At Sewell & Kettle, business owners and directors can tap into our expertise to pull themselves out of insolvency, or at least minimise the damage.
What have we done that other non-specialists haven't?
Helped a director of a mining services company persuade his bank to write off a $12 million personal guarantee
Represented the alleged controlling mind of an £80 million Ponzi scheme in long-running recovery proceedings in the Federal Court
Helped save a transport company with 110 employees from being put into liquidation
Recovered $20 million of claims in a receivership of a large printing company
Represented a financier in the first case in Australia that interpreted section 20(2)(a)(ii) of the Personal Property Securities Act in 2014
Obtained a favourable carve up of a large childcare business for a minority shareholder after they were frozen out by the majority owners
Protected the intellectual property of a high-tech start-up by successfully obtaining an injunction that saved confidential information from being sold to a competitor
Shut down a defamatory website based in Hong Kong
Recovered motor vehicles, aircrafts, money and businesses assets for a variety of clients
Negotiated favourable outcomes in numerous antecedent transactions claims by liquidators
Settled a partnership dispute in a mid-sized commercial construction company that had been unresolved for a decade
Represented numerous clients accused of involvement in phoenix activity
Helped large numbers of company directors to wind-down their businesses and avoid personal liability from the liquidation process
Training the Next Generation
You don't need to engage that stale law firm any longer. Sewell & Kettle Lawyers always has one or two young lawyers training in litigation and insolvency law. We pride ourselves on helping young lawyers remove the training wheels, and their enthusiasm invigorates our firm.
Any young lawyer working for the firm will be guaranteed to learn a great deal about insolvency law and litigation. Our alumni have all used the knowledge they have gained to move forward in their successful legal careers.
Training – explained
Legal Assistant Rebecca takes you through an explanation of what she has learnt at our firm
"Not too big. Not too small. Just right. Ben is the gun insolvency lawyer in Sydney. Well known as the go-to guy for other lawyers."
Mark Davis, lawyer, former journalist and host of SBS Dateline program, winner of five Walkley awards for investigative journalism.