Turnaround Board
Turnaround boards: who our clients can talk to after our retainers are complete.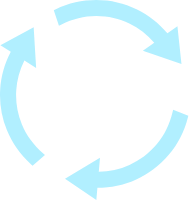 What is a turnaround board?
A turnaround board is a group of advisers that provides ongoing coaching and specialist advice to small-to-medium sized businesses (SMEs) that are emerging from a crisis scenario. A turnaround board for an SME is bespoke and its development is linked to finding the expertise required to realise long term strategy.
The 'turnaround board' is a concept that is aimed at empowering SME business owners to continue to grow. Large corporates are able to hire consultants and also employ non-executive directors to bring strategic plans to executives who are focused on the day-to-day operations. Directors and owners of SMEs (the same people) don't have this luxury and are usually guilty of working too much 'in' the business instead of 'on' it.
Turnaround board – explained
Firm Principal Ben Sewell takes you through an explanation of turnaround boards
Once our job is complete we want our clients to receive the right support
Our firm's mission is to minimise the occurrence of business insolvency in Australia. Once our client's objectives are fulfilled we help them to develop a turnaround board to replace the broad expertise that they have received from our turnaround engagement.
Our firm has in-house lawyers and accountants that help deliver the right technical and practical advice to save our clients from a liquidation fire sale of their assets. Once our retainer is complete, we recommend that our clients develop their own 'turnaround board' to help them through the next stages in their business life cycle: turnaround and stabilisation.
Our firm principal, Ben Sewell, is a business insolvency expert.
Ben's comment about the importance of turnaround boards:
Our turnaround engagements are very intense experiences for clients and whatever expertise we have is passed onto our clients. SMEs are usually a bit surprised by this because they haven't been properly served in the past. This isn't their accountant's fault really – because they have a 100 or so other clients, so they simply don't have the time. Some of our other clients have also had a bad experience with phoenix operators – who aren't professionals at all – and they hire us to help clean up the mess.

The turnaround board is a group of consultants with expertise in law, marketing, finance and operations that provides ongoing support akin to a board for proprietors. If the proprietors of the business have ongoing support from a turnaround board it will give them backing to work towards their strategic objective.
When do you know your engagement with Sewell & Kettle is complete?
Our firm's objective is to help clients out of their insolvency challenge and we expect that our services will not be required once the clients' key issues have been resolved successfully.
After the insolvency crisis is resolved, the next step is to help our clients normalise their business and develop processes and ongoing improvement to take advantage of their experience. Our clients usually have mature businesses >10 years old that should be at the peak of their earnings potential.
The key issues that are likely to be resolved at the conclusion of our retainer are:
Litigation or enforcement action from creditors
Undertaking downsizing and business rationalisation
The management is stabilised after sickness, absence or conflict
Resolution of tax arrears
Cash flow projections that give confidence working capital is sufficient
Resolution of ongoing litigation
Accounting information is up-to-date
Confidence that management can deal with the typical business constraints
Who can SMEs hire to sit on their turnaround board?
Marketing experts that can advise on branding, digital marketing and customer segmentation
Lawyers that can assist with strategic contracting
Financial accountants that implement systems for measuring and monitoring growth towards targets
Sales and productivity professionals that assist with pulling the levers of growth
Coaches to help the entrepreneur move from working 'in' the business to delegating and working 'on' it
IT and technical experts that have implemented systems in the client's industry
Human resources consultants that can keep an eye on staff performance
What do SMEs need to do to develop a turnaround board?
Use our firm's network to meet and hire the right consultants
Budget for the consultant fees based upon long term retainers
Regularly meet with the consultants to seek their guidance
Change proprietor's mindset from working "in" the business to working "on" it