Video "How We Charge"
Sewell & Kettle Lawyers are committed to transparency. Watch our Principal, Ben Sewell, explain our fee structure and pricing.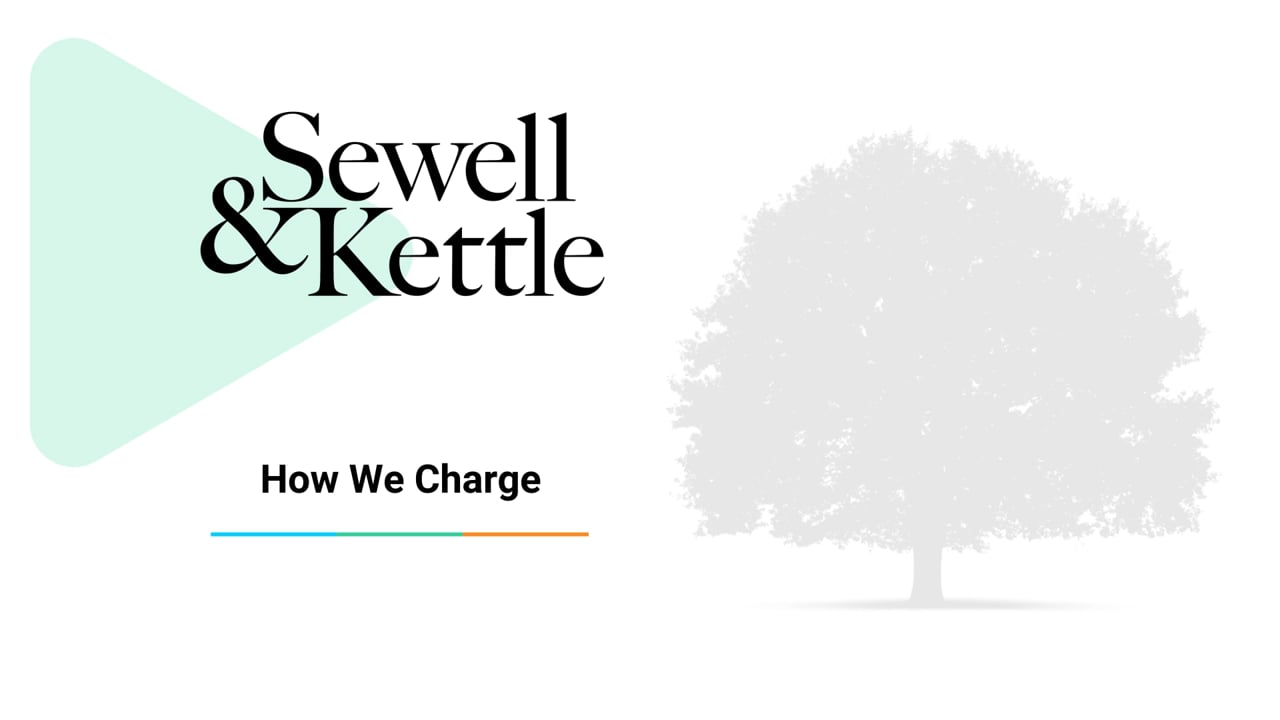 We are committed to providing transparent and predictable pricing and aligning the interests of our firm with the strategy that is developed with the client. Our preferred option is fixed fees and our preferred service is an integrated offering that includes court representation, restructuring advice and debt recovery.
Video transcription
How We Charge
How do we charge professional fees? 
The main charging methodology that we use is to charge fixed fees, which are payable each month. The reason we chose this approach is because it means our clients can withdraw at any time without penalty, and it also means that we are able to bundle services for clients.
We are committed to providing predictable and transparent pricing to our clients and link it to the value that we create and also the complexity of the situation we face.
What are our points of difference regarding pricing? 
We like to offer fixed pricing by way of a monthly fee for all services provided. It puts pressure on us to make sure that we have properly scoped out the work that is required and enter into an agreement with the client regarding deliverables. We find it builds the confidence of our clients to predictably budget for their fees.
Unlike many small accounting practices and other consultancies, we do not have 100 clients at any one time. We have a small number of clients at any one point in time. This means that we are able to give the client enough attention and work on the bespoke solutions that they require.