Video "Independence"
Independence – explained. Firm Principal Ben Sewell takes you through an explanation of why independence is important to our clients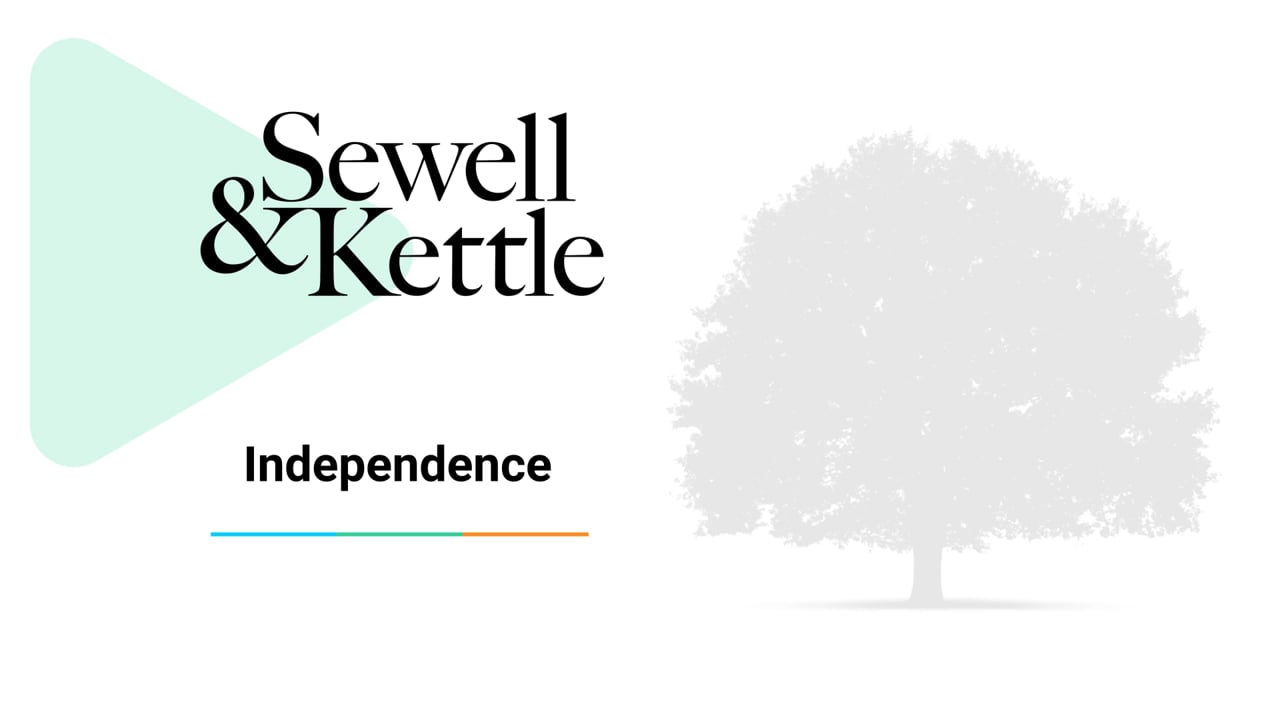 Sewell & Kettle Lawyers are 100% independent and will only accept engagements where we are completely conflict-free. Independence is one of the eight guarantees we offer to all clients.
Conflicts of interest can occur during serious commercial disputes and insolvency crises. That's why our clients value our independence – because, unlike many big law firms, we can provide robust, transparent and independent representation without any qualification.
We can guarantee our clients that we have not acted for any competing stakeholders in the past or will in the future.
Video transcription
Independence
Our commitment
My firm is committed to independence. We do not owe anyone anything. This means that we can be strong advocates for our clients. We are not worried about what the banks think, or what anyone else thinks. We only accept engagements where we are 100% conflict of interest free. Our clients value this independence and it's shown in the quality of the outcomes that we achieve for our clients.
Unlike big law firms who want to work for banks, insolvency practitioners and a whole host of people other than small and medium sized business owners, we guarantee that there is no conflict of interest and there is no reason why we cannot provide the most robust and strongest advocacy and advice.
What is independence? 
Independence means not having any conflicts of interest. Independence is critical for any lawyer. It is critical because a lawyer's paramount obligation is to be a strong advocate for their clients, to provide the best solutions and to not have any fear that whatever they do will affect their industry reputation. We are 100% committed to being conflict of interest free and so we don't pull our punches.
Why is independence important?
Independence of a law firm, and for any lawyer that you engage, is very important. It is very important because you can trust the judgment of an independent lawyer. If you engage a lawyer or professional advisor who is not independent and is worried about their reputation or about existing relationships that they have, you know that they are not going to provide full and frank advice. It is essential to engage lawyers and professional advisors in this area that are 100% independent.