Video "Turnaround Board"
The 'turnaround board' is a concept that is aimed at empowering SME business owners to continue to grow.
Firm Principal Ben Sewell takes you through an explanation of turnaround boards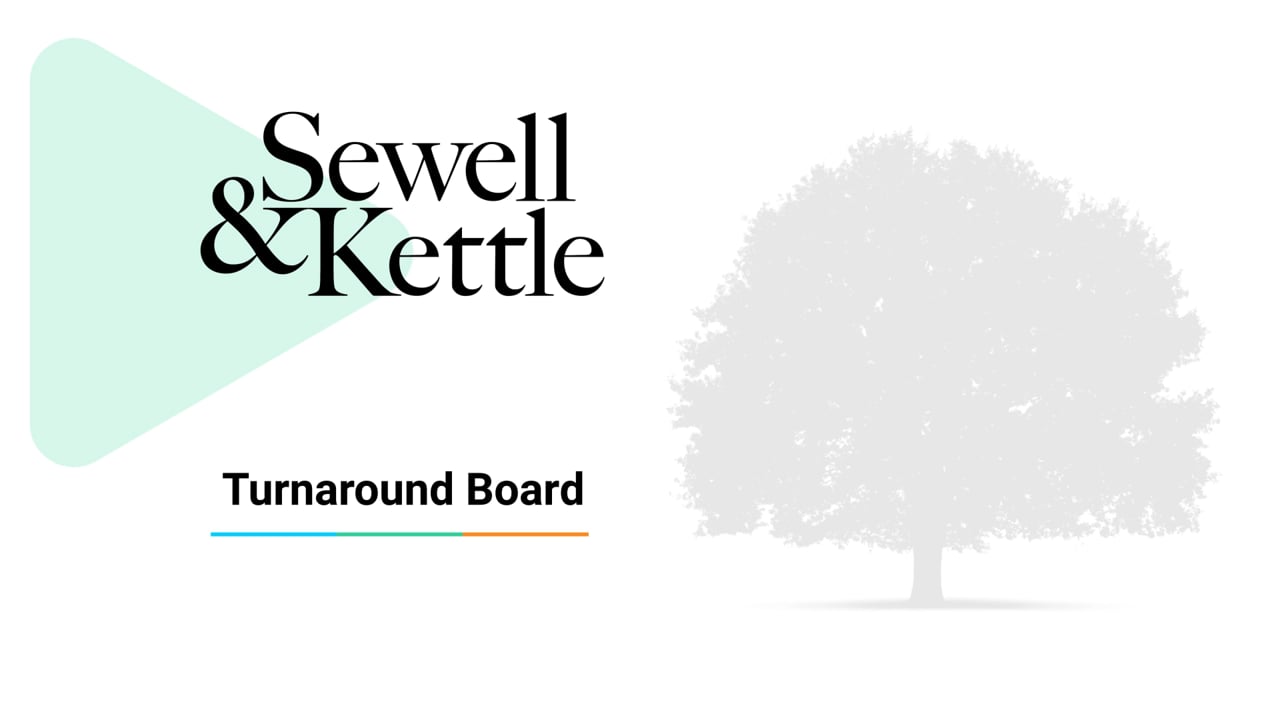 A turnaround board is a group of advisers that provides ongoing coaching and specialist advice to small-to-medium sized businesses (SMEs) that are emerging from a crisis scenario. A turnaround board for an SME is bespoke and its development is linked to finding the expertise required to realise long term strategy.
Once our retainer is complete, Sewell & Kettle Lawyers recommend that our clients develop their own 'turnaround board' to help them through the next stages in their business life cycle: turnaround and stabilisation.
Video transcription
Turnaround Board
What is a turnaround board? 
When the engagement or the mandate with our firm is completed, I look to help clients to develop a turnaround board. That means recruiting people, principally consultants, who can give additional expertise and additional marketing or analytical support that helps the client to maintain the direction of their turnaround.
How does it help?
Part of our mission is to help to empower the directors and owners of small and medium sized enterprises. Why do we do this? Large corporations have all the professional advisers and support that they need, but directors of small to medium sized enterprises have been starved of this support in the past. The turnaround board is part of our efforts to push our clients to continue to grow and innovate after they have been able to turn their business around.
What do SMEs need to do to develop a turnaround board?
The first thing they do is use our professional network – all of the referrers, supporters and people we have helped in the past to develop their own board.
Then they have got to get a budget for it. It may not be cheap, but it's all about the value that is developed through having a good group of consultants and supporters to push the business along.
They also need to regularly meet with their turnaround board. With the pandemic, everyone is more comfortable meeting on Zoom, so that is always an option.
Then, the most important thing for all the clients that we have is to work on the mindset of working both in the business and working on the business.