Video "Zombie Companies"
A Zombie Company is a business that barely scrapes by and is always short of cash. In accounting terms it covers most of its running costs but is never able to develop a profit margin.
Ben Sewell takes you through an explanation of zombie companies.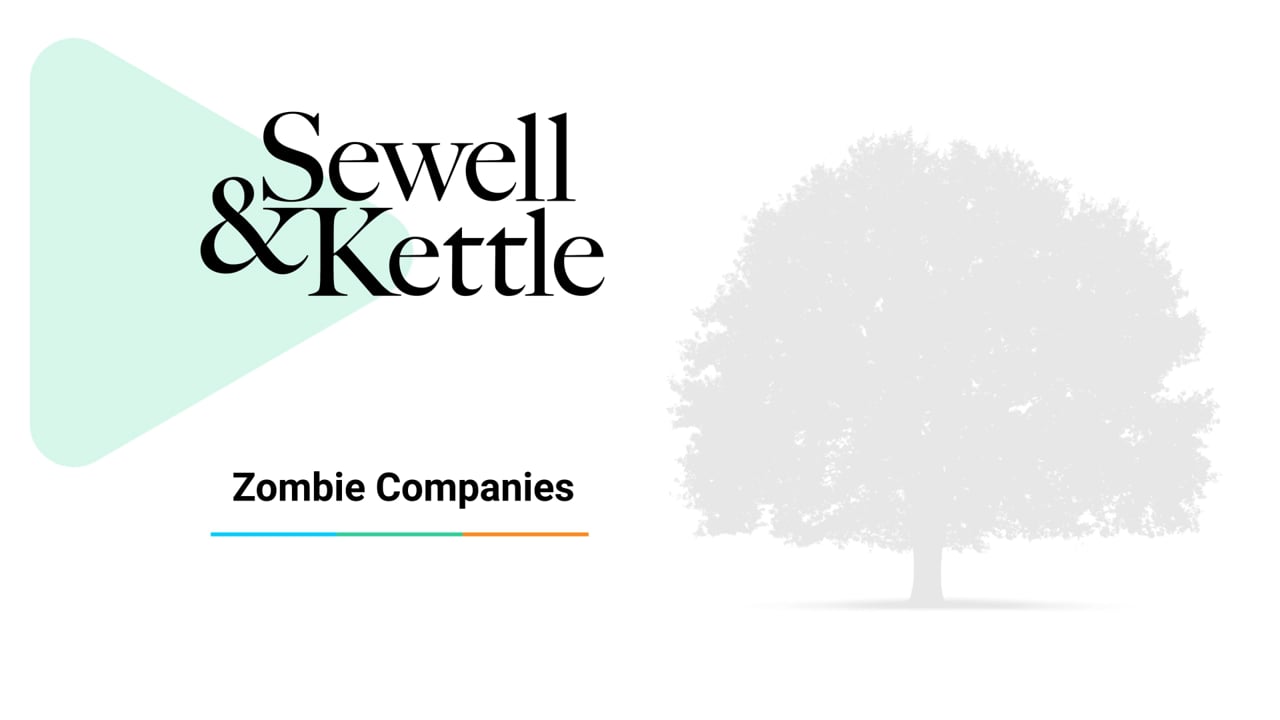 A zombie company is a business that barely scrapes by and is always short of cash. In accounting terms, it covers most of its running costs but is never able to develop a profit margin. Watch Firm Principal Ben Sewell explain what zombie companies are and why they occur in this brief explanatory video.
Video transcription
Zombie Companies
A zombie company is a company that is just scraping by. It doesn't have a real profit margin so it is just scraping by and it doesn't have a strategic plan in place that allows it to foresee achieving real economic returns. The zombie company is the ideal company to be tipped over in an insolvency scenario. All they have got to lose is one big client or have one big project that develops hurdles, and they find themselves in the position of being unable to pay their debts.
These are key clients for our firm, and they can be in any industry. They can be in retail, construction, transport, etc, any industry where there is low margins and high competition.
Typical SME Zombie Industries: Building and Construction
These are the companies that are just scraping by and they can be tipped over the edge into insolvency at any time. The building and construction industry is the one industry that has the most zombie companies. Something like a quarter of all insolvencies come from the building and construction industry. What you see is poor systems and processes and underpricing. The tragedy about this industry is that as the business starts to grow, the insolvency problems get worse and worse. If a construction company moves to bigger and bigger projects, their working capital requirements grow. They have got to pay their employees, buy better equipment and have construction bonds paid up front. As a result, the business seems like it's growing and improving, but the reality is that the financial position of the business is just getting worse and worse.
Typical SME Zombie Industries: Transport
Transport is another industry where there are lots of zombie companies. Why? Firstly, it is highly competitive, which means that the margins are low. At the same time, wages can be high. The cost to replace tires and trucks can be astronomical and there is also pressure with WorkCover and insurance. The result is that I frequently meet proprietors in the transport industry that have been in the same corporate structure for 20 years and they tip over and then they look back on their returns and they're quite poor.
Typical SME Zombie Industries: Retail and Hospitality
The COVID-19 pandemic is going to result in the gutting of the retail industry. The retail industry has always had a lot of zombie companies because it's highly competitive.
Typical SME Zombie Industries: Professional Services
There are lots of zombie companies in the professional services industry because the cost of labour is so high. The main cost in the profession is the cost of employees and the cost of the services that they deliver. The result is that, if a professional services company is in a highly competitive industry and their margins are low, they only need to lose one big customer or have one problem with a large project to be tipped over into a point of being unable to pay their debts.
Typical SME Zombie Industries: Mining Services
It has been argued that the mining boom has been a very important economic event for Australia. What I have seen is that the economic risk of the mines has been put onto subcontractors. As soon as there has been any economic downturn or problems with supply, the subcontractors have lost their future contracts.
The mining industry is a very competitive industry. If you're a subcontractor, you could face a lot of risk from any disruption to the industry that your head contractor mines face.
How Do We Help Zombie Companies?
We only act for the directors and owners, we don't act for anyone else. This means that our sole focus is on protecting the value and the goodwill that has been built up over time.
The first stage is always analysis. If you don't understand the root cause of the problem your client faces, then you can't provide proper analysis. Something that I have seen over and over again is companies being pushed into a voluntary administration when no one has sat down and properly analysed their position to make sure it's the right thing to do. So what can we do? We can analyse the financial position. We can represent a client in any ongoing litigation. For example, a litigation that is going to result in the company going into liquidation. We can also work with the accountants that have been engaged to discuss the options that the client may have to turn around or to restructure the business they have.