Video "Safe Harbour from Insolvent Trading"
In this brief video, Principal Ben Sewell outlines what the safe harbour is, how it fits into the legislative framework and how to obtain the safe harbour protections. Please note this video was filmed in July 2020, before the COVID-19 temporary safe harbour's operation was extended to 31 December 2020.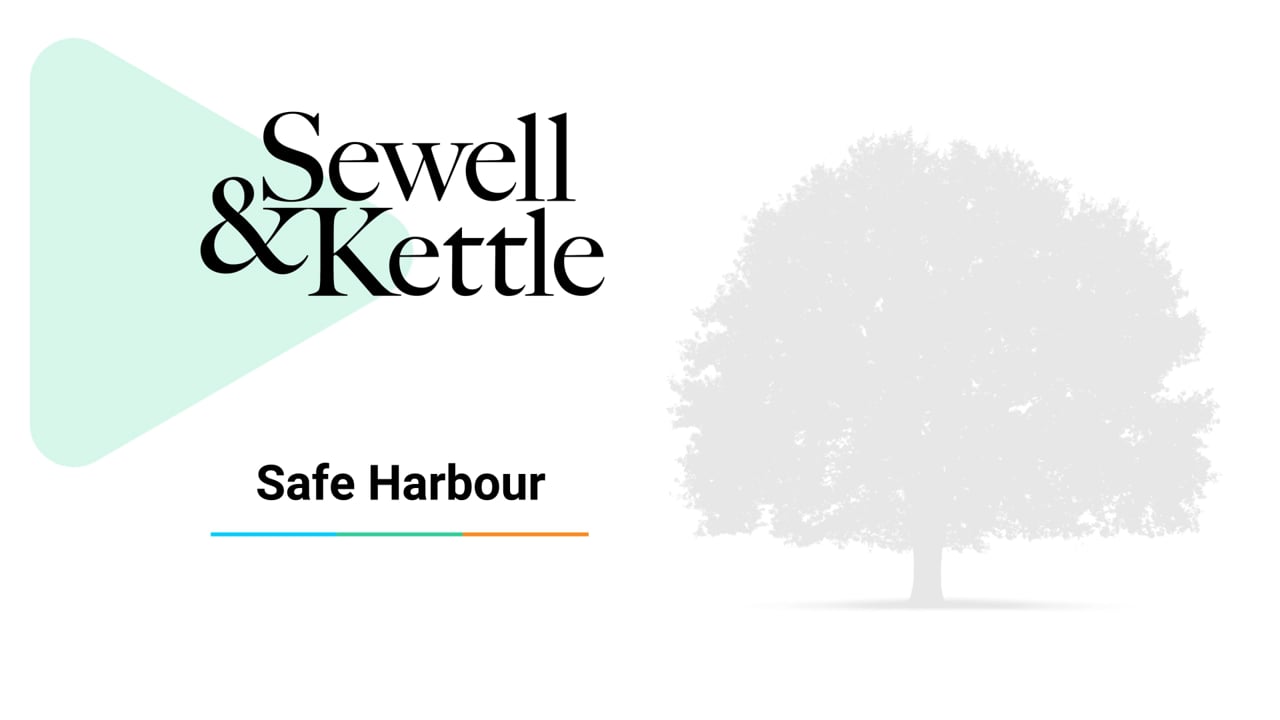 The safe harbour is a carve-out to the duty of company directors to cease trading when a company is insolvent. It is a pro-business mechanism that helps companies stay afloat by giving directors protection from prosecution for insolvent trading while they work on a restructure. Read our guide to the safe harbour "Navigating the insolvency safe harbour: Complete guide for SMEs" to find out more about this potential lifeline for insolvent companies.
Video transcription
Safe Harbour
What is the safe harbour from insolvent trading?
The safe harbour from insolvent trading came into law in Australia in 2017. It came into law because voluntary administration doesn't work. But unfortunately, it's not designed for small to medium sized enterprises. It is a pro-business protection, which allows the business and the directors to continue to trade without fear that, if the company goes into liquidation, they'll be sued for insolvent trading. 
How can I get safe harbour protection?
The safe harbour from insolvent trading was implemented in 2017. Is it a carve out from the insolvent trading law. Unfortunately, there is no case law, which means that there is not a single case in Australia that has decided what it means and how you can get it. However, the essential elements are:
You need to have a plan. You need to have a restructuring plan that's going to have a reasonable prospect of success, or at least be better than a liquidation.
You need to make sure that your employees are paid in full and their entitlements are up to date. You need to make sure tax returns are filed and get some form of professional advice.